PRESS
Interview at 100per100 Italian Night in Cologne 2015!
Silvia Vicinelli Fan Page at our 100per100 italian night in Cologne! She tells us her passion for Aceto Balsamico di Modena!http://www.silviavicinelli.com#silviavicinelli #100per100italian #iloveitalianfood

Posted by I LOVE ITALIAN FOOD on Mittwoch, 28. Oktober 2015
">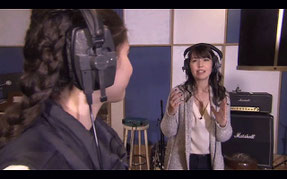 Stella was diagnosed with muscular dystrophy (life expectancy: 20) She urgently needs your help to pay for an expensive Stem Cell Therapy abroad. Her story and account information for your donation here: www.chance-for-stella.com
"I LOVE YOU, YOU´RE PERFECT, NOW CHANGE!"
COLLABORATION WITH OKSANA KOLESNIKOVA