CONCERTS/NEWS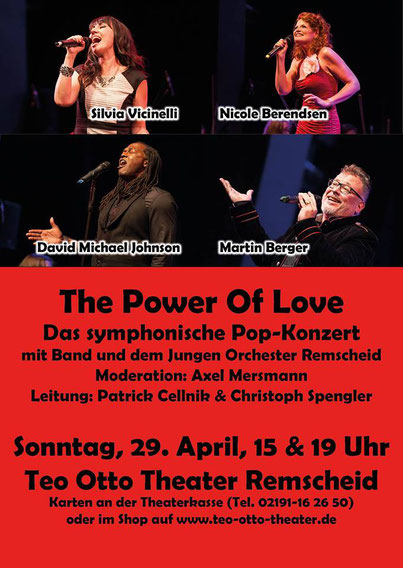 Two fantastic concerts in Asia in March with Bobby Kimball!
Great Video Shoot of my Duet Song "You&I" with Legendary TOTO Singer Bobby Kimball
RECORDING SESSION WITH INDIAN STAR PRODUCER BUNTY BAINS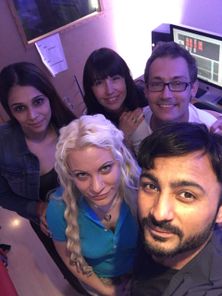 Martin Morgenstern & I had a great vocal recording session with Polina Jossifova and Indian mega star producer Bunty Bains in our recording studio! We were thrilled and excited to have so much talent from all over the world in our room and I am very proud to have prepared and assisted Polina in this important session!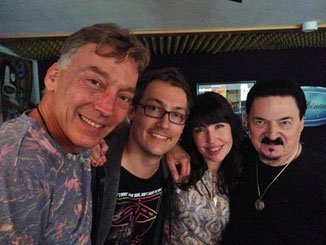 Unbelievable recording session with Toto singer Bobby Kimball yesterday, July 16th!!! He came to record my new duet song - written by me, produced and arranged by Martin Morgenstern
CONCERTO DI NATALE 2016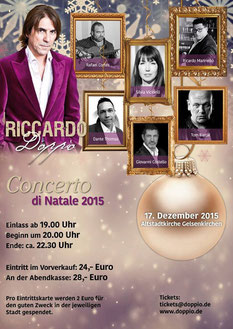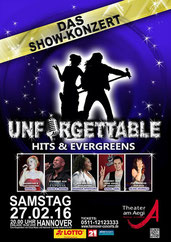 "UNFORGETTABLE"
UNVERGESSLICHE HITS UND EVERGREENS
Samstag, 27. Februar 2016 | Theater am Aegi 
Einlass: 19:00 | Beginn: 20:00 Uhr
Mti Silvia Vicinelli, Maricel Wölk, Jonas Hein, Amanda  Whitford, Paul Krippe
PHILHARMONIE ESSEN - Dec 7th 2015
Silvia performs her song "Breathing" with the outstanding "Neue Philharmonie Westfalen"! 

Das Konzert in der Weihnachtszeit
Die "Konzerte in der Weihnachtszeit" sind Jahr für Jahr Treffpunkt für musikbegeisterte Menschen jeden Alters. Festlich, aber voller Schwung erzeugen sie hier nun schon zum sechsten Mal berauschende Momente durch leidenschaftliche Musik, wenn sich Solisten aus Klassik, Soul, Jazz, Pop zu einem Ensemble mit Band und Orchester zusammenfinden. 
Silvia Vicinelli, Gesang
Giulia Wahn, Gesang
Sir Jesse Lee Davis, Gesang
Riccardo Doppio, Gesang
Stefan Mageney, Gesang
Stefan Lex, Tenor
Tom Barcal, Schauspiel
Benny & Joyce
Dirk Benner Band
Neue Philharmonie Westfalen
Heribert Feckler, Dirigent
In diesem Jahr präsentiert sich das Orchester der Neuen Philharmonie Westfalen, dirigiert von einem der besten deutschen Cross-Over-Dirigenten, Maestro Heribert Feckler, im Dialog mit der Dirk Benner Band. Angekündigt haben sich dieses Jahr, neben dem Pflichtduo Benny & Joyce, der Tenor Stefan Lex, der Italo-Pop-Sänger Riccardo Doppio, die Popsängerin Giulia Wahn (Voice of Germany), der Schauspieler Tom Barcal, der Rocksänger Stefan Mageney, die italienische Musicalsängerin Silvia Vicinelli (Foto), 
THE POWER OF LOVE - Live with Orchestra
May 31st, 2015 Teo Otto Theater Remscheid
After memorable performances in 2008, 2010, 2012 Silvia will be performing again in the breathtaking concert series "The Power of Love", May 31st, 2015 in the Teo Otto Theater Remscheid/Germany.
"UNEXPECTED SONGS" on MS EUROPA

10.03.- 27.03.2015 Dubai - Limassol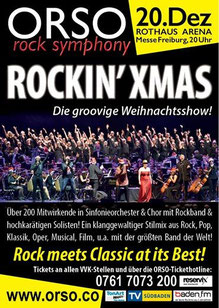 DREAMS COME TRUE! December 20th 2015 Silvia performs her song "BREATHING" from her album "Sundressed" with the incredible Orchester ORSO - Orchestra & Choral Society Freiburg/Berlin Arrangement by the wonderful Martin Morgenstern. 
Singing for a good cause! The Dolphin Aid Gala in Düsseldorf - November 29th 2014 
"UNEXPECTED SONGS" on MS EUROPA 2
August 02-09th, 2014 Barcelona-Civitavecchia (Rome)
DIE 10 GEBOTE - POP ORATORIUM
August 30-31st, 2014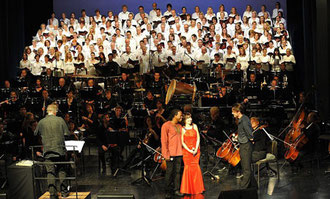 SILVIA VICINELLI LIVE at "INGA ON STAGE"
Sept. 09th, 2014 Hansa Theater Hörde (Germany).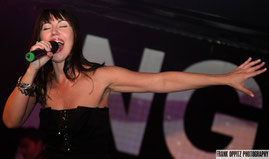 Silvia will be presenting some songs of her brand new album "Sundressed" and give a little foretaste of "The Land of Fey" (world premiere in 2015, Hansa Theater Hörde).
GAY GAMES COLOGNE 2010 - Anthem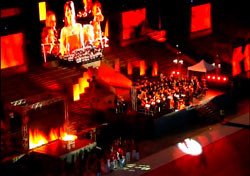 Rhein-Energie Stadion Cologne July 31st -
Siliva performs the Anthem "TAKE THE FLAME" at the Opening Ceremony of the Gay Games 2010 at the Rhein-Energie Stadion Cologne/Germany.
Watch video here